Qualichat is an independent project that provides a framework context for supporting how our communication relates to network discourses. The main focus is the political ideas that we type daily. Qualichat democratizes an analysis tool for interaction in mediatized groups such as those on whatsApp. The audience is researchers who are committed to investigating frames of relevance (thematic frameworks). Qualichat is a computational packet available to all open-source communities in Python.
Easy-to-use! With a "txt." file and simple commands in Python, you can find frames of relevance. It's the ideal solution for virtual ethnography. Throughout 2020 and 2021, during Dr. Fernando Nobre Cavalcante's post-doctoral stay at the University of Campinas, the third-best university in Latin America measured by the Times Higher Education (THE), this researcher created the Qualichat software with the help of his intern Caio Alexandre, a selftaught programmer.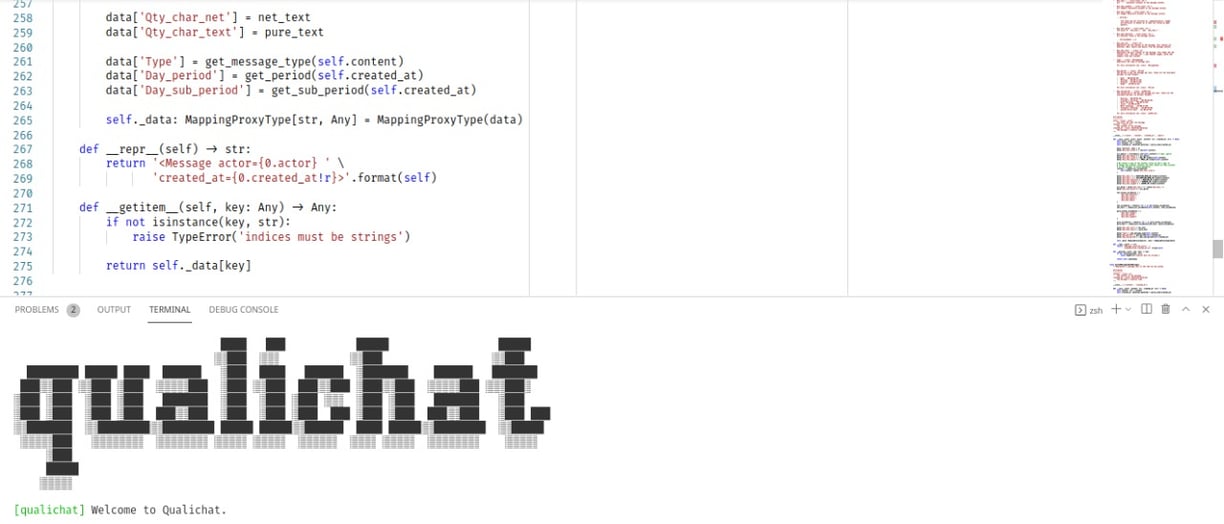 All free for open and collaborative science
Ernest Manheim Laboratório de Opinião Pública Corporate Taxpayer's Registry CNPJ 17.022.589/0001-21 NIRE 35-8-0617619-8
R. Manuel Henrique Lopes, 105 - Pinheiros, São Paulo - SP, 05417-050 - Brazil
Photos on the website: Unsplash.com
Illustration of the Peacock: Baiaostudio.com.br
Researcher in charge: Dr. Fernando Nobre Cavalcante fnobre [at] unicamp.br
Website Developer: Dr. Fernando Nobre Cavalcante
Qualichat Developer Intern: Caio Alexandre
Qualichat Logo: Pedro Oliver
contato [at] ernestmanheim.com.br
+55 11 3034-3907
Pavão! Subscribe to our newsletter
Ernest Manheim 2012 - 2021 © Nascemos na Terra da Luz.